Quality Website Hosting –

UK

Data Centres
Performance, innovation and customer service are at the core of what we do. Built on the latest server hardware and technology, our robust cloud hosting platform is based in a state-of-the-art secure UK data centre for speed, quality, and complete peace of mind. Our Servers robust architecture are designed to give you maximum uptime with the power and reliability your business needs.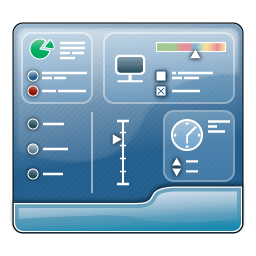 Everything you need to manage your websites
Our website control panel is easy to use and offers a wealth of features. Organise your site files, check your email, manage your email accounts, set up one-click apps, utilise advanced web hosting tools and much more, all from one convenient place.
Choose from over 70 free one-click installs including popular blogging and content management systems like WordPress, Joomla!, and Drupal; e-commerce solutions such as osCommerce, OpenCart, and PrestaShop; and a huge variety of other popular software titles including phpBB, Open Web Analytics, and Moodle.
Designed for small businesses who need a fast reliable home for their website at an affordable price. We do not limit your solution like many of our competitors you will always have the option of  Windows or Linux, unlimited bandwidth, unlimited email accounts, unlimited Mysql databases, unlimited ftp accounts plus access to popular web technologies at the click of a button.
Designed for larger businesses or those sites with larger traffic flows who need a fast reliable home for their website at an affordable price. Still no limits and all the features of the standard package. With the professional package your site will share a server with no more than 20 other websites. The Servers resources are therefore more available to you site, giving you that performance boost.
Designed for those companies who require a bespoke solution for their website hosting. We will consult with you a configure the perfect hosting solution on your own dedicated server. We carefully select our dedicated servers for their efficiency, power and reliability.  Our technical team comprises experienced and skilled Windows Server and Linux engineers with years of experience.
Unlimited Email Addresses
Unlimited MySQL Databases
Included in the

Package
Our website hosting solutions also include the webs most popular software for you to install in seconds
Content Management Systems
Simple

WordPress

hosting
Set up your WordPress site in seconds

In less time than it takes to make a cup of tea, you'll have WordPress installed and ready to go. Thanks to our one-click install, you don't need to download or upload files, set up databases or change permissions.

Your one-click WordPress installation includes the powerful Jetpack plugin as standard. Share posts on social media, check site stats, protect your site from unwanted logins, add a contact form, monitor uptime and much more all from one handy plugin.

Our cloud hosting platform utilises load balancing to distribute web traffic evenly across server clusters, ensuring your site is unaffected by periods of high traffic and you won't see any impact on performance even during peak times.
Our in-house customer services team comprises strong, technically-minded experts who work closely with our other departments to provide you with friendly, helpful, and detailed advice on your hosting package.
Our engineers and system administrators monitor all servers 24 x 7, ensuring that all hardware, networks, and platforms are functioning as quickly and efficiently as possible. Our purpose-built data centres are optimised for maximum security and efficiency, utilising the latest technologies to prevent data loss and minimise downtime.