In today's connected World, having access to your data all around the World is not only a possibility, but it can also be a necessity. Axisware are specialists in cloud application development, we can suggest the best technologies and platforms which will complement your requirements. A cloud application can take many forms and does not necessarily mean that your entire application or database be in the cloud, take a look below for some of the configurations which are possible.
What to expect from a Cloud Application
Reduced Cost
One of the main benefits of cloud-based applications aside from the ability access your data from anywhere, is the elimination of hardware and server software costs. With a cloud application you pay by a subscription only for the computing time or storage you actually use.
Access Anywhere
Data can be accessed from anywhere there is an internet connection, giving your employees flexibility to take work with them wherever they are in the world. Information can be viewed and updated in real time in a fast-secure environment.
Disaster Recovery
You can sleep easy knowing your data is backed up on a regular basis automatically by the cloud service, not more 3rd party backup solutions and offsite backups, its all taken care of.
Scalability
The cloud applications we develop are ideal for business with seasonal or fluctuating demand as resources can be added or removed at any time allowing for maximum flexibility and speed at the times when demand is high. But keeping the costs down when the demand is reduced.
Advantages and Disadvantages of Cloud Applications
There is no doubt that businesses can reap huge benefits from developing cloud applications. However, with the many advantages, come a few drawbacks as well. Take time to understand the advantages and disadvantages of a cloud application, so that you can get the most out of the technology.
No server software to maintain

Built-in disaster recovery
Internet connection required

Ongoing costs (subscription)
Example Cloud Application Configurations
Cloud-based applications can be configured in a variety of ways, each come with there own benefits, below are three of the most popular configurations. This is not a definitive list and many other options are available, why not contact us to discuss your requirements?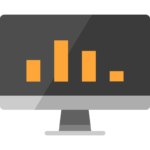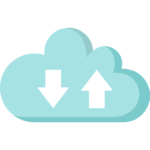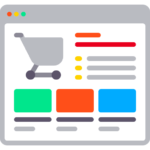 Online database
Windows application & Web application
Why not have the best of all worlds, an online database which reduces costs, local software for those who need extra functionality and online version for external access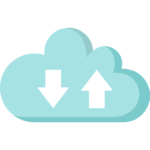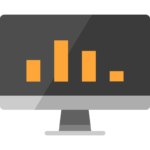 Online database
Windows Application
A traditional software package installed on your PC with the benefits of an online database, this will reduce costs by eliminating the need for onsite hardware and all the associated costs. Plus you have access to your data from anywhere.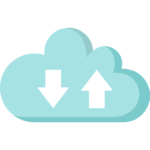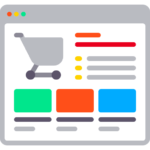 Online database
Web Application
This is the most common type of cloud application. Both the database and the software are held in the cloud and accessed via a web browser